6 Must-Have Website Investments During a Recession
6 Must-Have Website Investments During a Recession
Recessions are the time for wise investments. Even with tighter budgets, your website will persist as your primary face to the world. Here's 6 tips on how to ensure results in times of need — and prepare for a speedy recovery.
---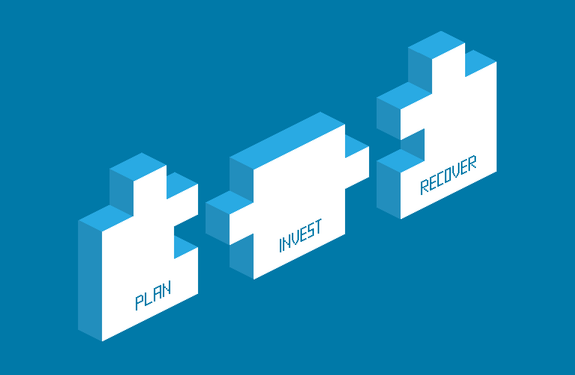 On this page
Order a toujou demo
---
For all businesses, a recession narrows the comfortable space between necessity and squander, prudence and stingy corner-cutting. These 6 tips are guiding stars among these rocky shores. In the final section, we even suggest a safe harbor.
1. Be prepared
Even if it feels like everything is too late, preparation is still the first thing you should think of. Because we learn to be careful, it's often easier to pull the emergency brake than to continue the nauseating rollercoaster ride. Times will get rough, and we're not telling you to forget the brakes or to throw away all cares, but take care and prepare yourself to gather speed for the uphill that's bound to come.
None of the tips we give in this article are ever too late to execute on. The right time is always now, and neither of them become less important with time. Remember, these are the must-have investments, and being prepared is always your best bet.
2. Scalable and flexible
A common mistake when investing in a website is to choose quick results over long-term scalability and flexibility.
Keeping your options open allows you to make the best choices when you need to. Being able to adapt will allow you to keep the value of your current investments while contributing new value.
Long-term investments are not contrary to speed of implementation. Publishing your site should be done early. Once you have a minimal viable site online, you're free to build and change. A well-chosen platform can last you a decade of growth and changes.
3. Analytics and analysis
In times of plenty, you can invest a lot in analysis of your traffic data, but having the right analytics in place is a must-have also in times of want.
Not only will historic information advise you later on, but it will allow you to verify that changes you make now have the intended positive results.
Analytics and traffic analysis is both a gift to your future self and a way to prevent expensive mistakes right now.
4. Optimization
Small changes can make a big difference. While analytics and analysis can save you both now and in the future, optimizing your site in small, iterative steps, will enable you to make the most of a meager budget.
Visitor behavior, technological standards, and search-engine preferences are always changing. What worked perfectly last autumn may need to be changed before a year has passed.
Optimization is a prudent way to ensure your website performs well over time. Informed by your traffic data, pin-pointing and fixing small roadblocks for your visitors can bring greater return on investment than large-scale changes. Easy wins could be simple user experience improvements, better content structure, accessibility, better images, and speeding up page loads.
5. Upgrades and security
While the specter of recession might take center stage in the media, other dangers will continue to lurk off stage. Keeping your website's software up to date is not only a legal requirement in many countries, but also the best way to avoid surprise expenses.
Security updates may not cost much time and money to install, but the relative cheapness does not mean they are unimportant. If you don't install them — or pay for installing them as a part of your provider's service level agreement — your website may be attacked, defaced, and misused. Protecting damage to your brand and reputation is a good investment.
Large feature upgrades can be costly, but an investment in scalability and flexibility when choosing and configuring the content management system will keep costs down. Upgrade costs are carried forward, and though skipping versions might give a quantity rebate, the one-time cost will make an uncomfortably large hole in your budget when the cost is incurred.
Upgrading often is a more predictable expense, with restful nights and a safer site.
Learn more about upgrades in toujou
6. Long-term partnerships
A recession may require you to say goodbye to both employees and external service providers. However, the danger is that you let go of the expertise that will help you come back quickly when things go better.
Remember: A recession doesn't only affect you. Building a network of partners that you can trust and discuss future options with is an important investment. Together, you can share both the good and the bad times, and figure out the best way to come out of the slump.
Jump-start your missing must-have investments
At toujou, we know that businesses can't always make big investments. That's why we offer a website solution that allows you to start with a small investment — and grow from there.
Be prepared: toujou is ready for timely investments, and give you predictable costs and full control over your growth rate.
Scalable and flexible: toujou is built on a professional publishing platform, proven to support both tiny and enormous websites. With 150+ content blocks, you won't run out of possibilities any time soon either.
Analytics and analysis is built into toujou from the moment your site is launched. Learn from your visitors' behavior and improve your site often.
Optimization is just a click away. toujou includes Yoast, the industry standard for search engine optimization (SEO), and the website builder helps you optimize every element on your website.
Upgrades and security is a predictable expense, included in the monthly fee of every toujou site. Yes, that includes both big feature upgrades and small security patches.