Website relaunch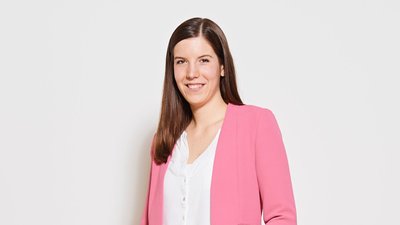 Get started with a quick call
Contact us directly for any questions you may have about a toujou relaunch. The toujou support team is here for you!
---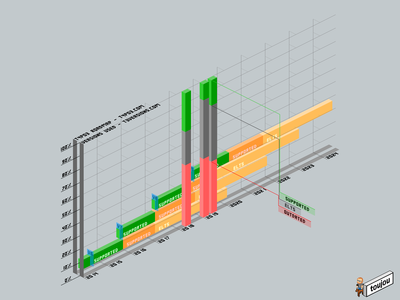 Transparent and calculable
A perfect launch for a competitive website: Our relaunch offer is aimed at website operators who recognize that a modern website must be maintained and taken care of consistently – but either don't have the time, expertise or their current system is about to shut down. toujou can help you with all of these problems.
The website relaunch package includes: web design, configuration and the transfer of up to 20 content pages from your old website at a flat rate (the services in detail) PLUS: Your new TYPO3 website at the basic toujou tariff, including professional CMS development and updates, responsive behaviour on all devices and Yoast SEO for increased visibility.
No hidden costs (plus VAT) – see all details below
1st year
€1,680.00
One-off for activation
€480.00
= €40.00 a month for hosting and maintenance
€36.00
annual costs for SSL encryption
€420.00
Transfer, configuration, design
0,- €
toujou system introduction
= €2.616.00
2nd year et seq.

-
€480.00
= €40.00 a month for hosting and maintenance
€36.00
annual costs for SSL encryption

-
0,- € or depending on the scope
Regular workshops (SEO & others)
= €516.00
---
Our web design & editorial offer
Your relaunching days are also over. With toujou, not only do we keep your website technologically up-to-date, we also ensure that all of your content is being displayed with the latest usability standards. In addition, you can rely on our professional support with our editorial restart offer! Jump-start your new website for only €420.00 (€499,80 incl. VAT).
Services include
Transfer of existing content of up to 20 pages into available and appropriate toujou content elements.
Structured labeling of text elements (eg: headlines according to their textual weighting with H1-H5 tags).
Takeover of the existing page & URL structure and/or setting of 301 redirects (your Google results will remain).
Transfer of media elements with assigned metadata.
Adoption of relevant metadata for pages.
Services do not include
Text corrections or adjustments to the content provided.
Integration of dynamic content: eg forums, guest books etc.
Incorporation of third-party content that violates data protection principles: eg Facebook timeline, Instagram feed or similar.
Image or media editing or any changes to the provided data.
---
Additional offer: Logo Design & Print Starterkit
How about a professional and meaningful corporate logo? You don't have one yet or you would like to have it redesigned for your website relaunch? Please feel free to contact us. In addition, you can also obtain business cards and letterhead in an individual look with the Print Starterkit.
Logo design
Idea, conception and final artwork of your individual logo

A maximum of 3 correction loops

All logo data in all common file formats at your free disposal

Total price: €650.00
Logo design & Print Starterkit
All services of the logo design offer

Design and printing of 250 business cards with the new logo

Design and printing of 1000 letterheads with the new logo

Total price: €1000.00
---
---
The TYPO3 website builder for better websites
---