Agencies
Agencies trust toujou as go to
From complete brand building to small projects: increase your profit margins
As an agency or as a freelancer your goal is to make your clients vision of their website come true. The most basic requirement when creating a customer website is to ensure it is on a technically secure system and will remain affordable. And as a user of TYPO3, you recognize that all clients are important regardless of budget and you don't want to turn down supposedly small budget projects due to potentially smaller profits.
Enter: toujou
On this page
test toujou
A dependable

long-term partnership
toujou delivers the technology, allowing your creative side to shine
We take care of the basics, you take care of your project. toujou gives agencies and freelancers the necessary technical support and pricing security. We provide the fixed price TYPO3 installation as a whiteboard for your ideas. This gives you complete control over how and when to present your ideas to your customers. Regardless of whether you are an IT, PR, marketing or a communications agency: toujou allows you to choose how to charge for your services, including the website costs.
You keep on supporting your customers in true to your business needs; designing, advising, creating even developing – it's all up to you. toujou stays in the background and takes care of the website security, updates and further toujou development. Your agency will also have the opportunity to provide us with valuable feedback to ensure we are remaining current and competitive. And of course, we also support you with continuing development and design adjustments.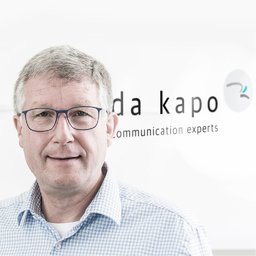 The good thing about toujou is that we can focus on the texts and visual content. Thus, most of the budget goes into communication and not into technology.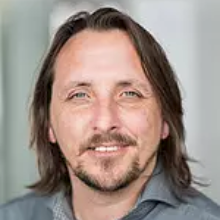 We rely on toujou for smaller projects, because our customers have a possibility to get a manageable TYPO3 project for an affordable price, where in addition all updates and upgrades are included.
TYPO3, works for even those with "small" budgets
Do you have extensions to maintain, interfaces to configure or content to migrate? Keep it up! toujou is TYPO3 and TYPO3 projects are what your agency does best. In essence, you provide your development services the way it suits your business.
The difference between medium and large individual projects only lies in the configuration of a toujou installation. toujou is based on standardized content elements that allow editors to have autonomy within the system. The system does set limits which can sometimes be mandatory in a TYPO3 backend. Individual extensions like SOLR, interfaces or KeyCloak are also possible with toujou. toujou allows you to start building relationships with customers with smaller budgets by offering out-of-the-box features (upgrades included) that can be built upon. It is no longer necessary to start from scratch.
Your additional bonus: toujou provides the framework for you so you focus on messaging and content without having to waste precious developing resources and budget allotments at the beginning.
TYPO3 agencies already working with toujou
(Selection. You can find a list of all the partners here.)
---

Cost efficient projects

Expand your agency portfolio

Diversify your customers
Empowerment for your marketing department
Are web projects just out of reach of your agency's core competencies? We can help you change that!! We all realize that solid technology doesn't automatically go hand in hand with good content. We know that professional websites with solid technology and impeccable content take creative agencies to brainstorm, sort, research, write, take professional pictures and design to deliver effective professional websites.
In our perfect toujou world, customers would never again look for a website builder that professes to be a "unicorn"; promising to implement every little blink and wink of an idea that someone has. No, we want a web that is made by people for people. A website in which the content offered answers to the questions asked, ensuring that the final project reflects the unique needs of the client. In which the needs of the user are the focus instead of the agenda of a single person.
Is this similar to your business outlook?? toujou offers you the technical basis to drive your business forward.
Agency cooperation as a case study
---
The main assets of toujou
Maintenance-free platform:
for the whole development of corporate websites
Clear cost structure and control:
scalable in all directions, also with own developments
Responsive and SEO:
always technologically up to date & built-in SEO tools
All the advantages of TYPO3:
based on open source and has the developer community behind it.
Saving the best for last: The costs.
toujou contains everything you need for the realization and operation of a website. toujou is "full-service". A domain, (security) updates, hosting and support through online libraries and tutorials are all included. Our experienced staff is also just a phone call or email away. We also offer regular workshops to ensure all of our partners are able to use TYPO3 and toujou to the best of its capabilities. Or, in the most basic terms a premium package at cost efficient prices.With all of this , you will be able to safely and transparently calculate your next web project for your customers.
In addition, if you decide to join our partner network we cover several additional website development services. Maybe this could be of interest for you, if you need assistance meeting all of your customers' needs. Just give us a call or send us an email asking about further services offered to agencies and we will outline our additional services.u. You could start with your toujou project tomorrow.
Become a partner: The toujou service package includes
reduced activation fees along with reduced service hosting

admission and a listing as public partner site of toujou.com
referral programm for suitable customer requests that fit your portfolio (development, SEO consulting, copywriting, concept, design, etc.)
partner customers have the possibility to participate in toujou system trainings at any time
first level support
project support if needed (e.g. in case of capacity bottlenecks)
Want to get more information?
We do know from working with numerous types of agencies over the years that every agency has its own unique needs. Our expert staff is here to provide you more detailed answers to your specific needs.
How was toujou developed?
toujou follows the principle of "one size fits most". This means: toujou themes can be adapted to individual needs and are facilitating the project start with a high volume of requests. Our experience is: overblown development budgets nip creative processes in the bud and don't even guarantee there is a launch-ready website at the end.
With the creation of toujou, DFAU GmbH was attempting to provide a website builder that would bring projects online faster and more efficiently. With a focus on the use of TYPO3 for over two decades, it has been possible to catalog and develop these themes based on previous customer projects.
How committed is DFAU to toujou?
Quite simply: toujou is DFAU's largest project, as we are constantly developing and improving on its features.
With our own clients DFAU serves those who have newly signed up to use toujou due to its cost efficiency. We also have long standing customer relationships developed over the years after a website relaunch with toujou (keyword: update costs/ELTS).
That said, for DFAU, with our agency partners our focus is on passing on toujou as a tool for you to use with your own clients. We are committed to TYPO3 and open source technology and we strive to keep less cost-intensive project requests in the TYPO3 ecosystem. We believe that open source solutions are the better option and want to open new markets to the idea and ensure they don't end up in closed source products. We know that together we can ensure this happens.
How does toujou pay off for DFAU?
Thanks to feedback from users and developments in technology, toujou is constantly being developed. This development effort is supported by the service fee, which customers pay directly to DFAU but with our agency partners pay directly to them. This ensures that you are in control of your client relationships.
Agencies in turn enjoy price advantages, which they use to cover some of their costs, depending on the range of services they are offering their clients.
How can I work with my agency with toujou?
toujou provides the technical foundation. We take care of updates, upgrades and development. With your agency you are in control of the customization for the website of your customers.
The basis of the design (font, color, etc.) can be easily set up in toujou during the toujou setup. Any further design requirements can be worked into the final implementation. The front end design can be adapted at any time, of course. Alternatively you can ask for our support at any time during the process.
And what toujou offers in design is also matched in the functions it can provide. toujou allows you to offer your clients a high-performance search function with SOLR, a central identity and access management via Keycloak along with extensions to other services, e.g. the marketing tool Mautic. toujous CMS TYPO3 offers a wide variety of options for your customers.
How does toujou pay off for my agency?
toujou offers the basic framework and takes over upgrades and updates for you at a calculable preferential price. This saves you financial resources and gives you the opportunity to focus on the creative work for your clients.
In short: Your portfolio is where you shine, whether it be development, design adjustments, content or SEO. toujou remains in the background and provides the technical basis. You decide at any time which level of service you will offer to your clients. You decide what to charge for these services and continue to be the one in contact with and provide support to your customers.