medatsu
---
Theme features
Every toujou theme is based on TYPO3 and is developed by a team of very experienced and passionate web developers. We have created medatsu to ensure that your website has state-of-the-art web design without the useless overloading of unnecessary elements. With medatsu you get the following cutting edge features: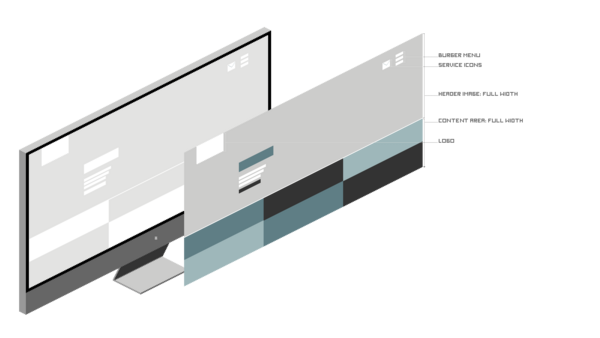 Logo and navigation bar: Both elements are integrated into the header medium so the navigation bar remains hidden allowing the content on your website more space to shine. Your logo also gets the desired presence through the built-in (white) background.
Tabs: The tabs of the navigation bar are hidden behind the so-called burger menu to give you more space to the editorial content. They only become visible by clicking on the icon with the three horizontal bars.
Flexible body mask for media and text elements: Take advantage of the media elements and let them speak for themself with entire width of the screen display.
Mobile first: medatsu has been designed to ensure your website will work best on mobile devices with its responsive behaviour.
Element design customizations: For some elements (teasers, cards, blockquotes, social media bar, and more), you control the display of the background and font color using the element design itself by selecting preconfigured options. You define the settings in the element design, which can be found in the respective element under the content tab.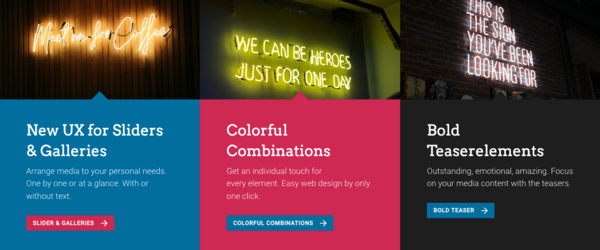 More variety on your website with just one click: With medatsu this is easily achieved. Just go to the settings of the element design located in the content tab of the element. Here you can choose different options background and font color to find the best design to personalize your website.
---
Website templates built with medatsu
---
Who will medatsu work best for?
medatsu is an eye-catcher. The theme gives images and videos the space to stand out. medatsu provides individual design settings for both individual sections and specific elements. This allows medatsu to offer many different options for an individualized website and also a quick launch with our website builder kit.
Since the navigation bar is hidden behind the burger menu and disappears completely when scrolling, this theme works best when you have created a website that can be intuitively navigated. This can be accomplished with your choice of specific elements.
We've provided a preview in the screenshots and in meet-medatsu.toujou.com. Individual elements can be freely arranged according to individual wishes and needs. Try it for yourself with the free demo to see how medatsu will work best for you. Or get inspired by our professional industry templates within the different themes.
Theme switch? This feature is only available in toujou!
By choosing medatsu as your new theme you have decided to transform the look and feel of your website. But this doesn't mean that you can't change this design later. In toujou you can try out our other themes with just one click in the theme module of your backend. Before activating your website* you have the option to be flexible in the design and can test your content in many different display formats.
*Of course, we do not recommend this while your website is already online. When changing themes or when relaunching an existing toujou website, please contact us to ensure a smooth transition.
---