Case Study: Rotkäppchen-Mumm
Forty Brands, One Platform
Case study: Rotkäppchen-Mumm on toujou
Rotkäppchen-Mumm, a premium beverage company, needed a unified system landscape with centralized consent management and age verification for their 40+ in-house brands. From simple website migrations to relaunches and the launch of brand-new websites, there were two overriding goals: freedom of design for each brand and efficient central processes for the company. toujou has provided the necessary uniform technical framework for Rotkäppchen-Mumm's websites since 2020.
On this page
Website with toujou?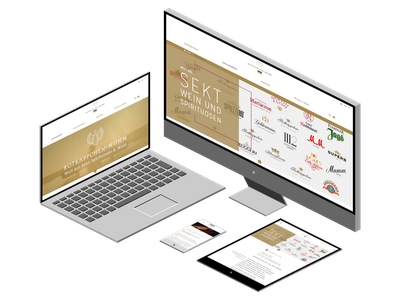 Rotkäppchen-Mumm
A family-owned company with more than 200 premium products
Rotkäppchen-Mumm is Germany's leading supplier of wines and spirits. The company has been at the forefront of innovation since its founding in 1856, delivering a steadily growing portfolio of premium brands. Germany's market leader combines a wide selection from its own production and the distribution of more than 200 premium international products.
To maintain its influential position in the market, the group relies on the highest quality standards, industry expertise, and the continuous alignment of its product range with consumer tastes and preferences. Rotkäppchen-Mumm's most successful brands include Rotkäppchen, Mumm, Geldermann, Doppio Passo and Echter Nordhäuser. The company generated total sales of 1.2 billion euros in 2021.
Problem: Multiple brands with no central point of contact or consent management
Rotkäppchen-Mumm was looking for a way to roll out central features, consolidate costs, and have a clearly defined point of contact. This meant their partner had to meet two key requirements:
Firstly, it was important to those responsible that the technical basis facilitated smooth operation and internal coordination. This became particularly clear in relation to the legally-required cookie consent functionality. It should be managed in one place, but at the same time adapt to the style of the respective brands and websites. The same was true for age checks — an indispensable part of a website that advertises alcoholic beverages.
Secondly, the individuality of each brand was not to be curtailed. The individual brand managers worked with external agencies and different content management systems. Although they behave similarly, the output was not identical, making overall coordination was difficult.
Same, but different
Three scenarios
To reach the goals of the individual brands toujou had to be able to handle three implementation scenarios: relaunch and relocation of existing websites, as well as creation of new websites. Click on the images to see more information about the projects.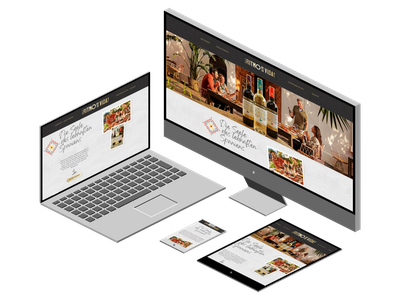 Create a new website based on a design blueprint from an external agency.
10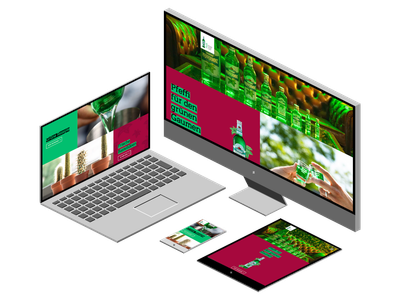 An existing website serves as the basis for a new design by an external agency.
11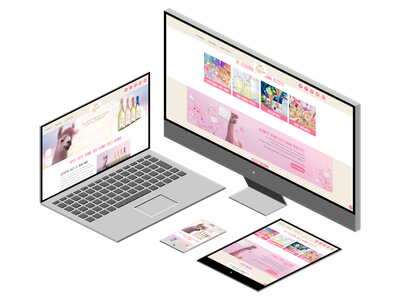 An existing website is migrated to toujou. The old website serves as the blueprint for the toujou version.
19
Cross-brand solution: Centralized, but unique
A customizable, shared age verification system
«Beklager, du har ikke adgang.» Skal spørsmålet være formelt eller uformelt, nøkternt eller spøkefullt? Disse beslutningene er opp til de respektive merkevareansvarlige. Alle toujou-nettstedenes aldersverifisering bruker det samme systemet, men med sin egen unike implementering basert på bedriftens designspesifikasjoner.
Verifiseringsdialogen presenteres som et panel som blokkerer tilgangen til nettstedet. Det juridiske samsvaret opprettholdes mens de merkevareansvarlige står fritt til å definere tekst og design.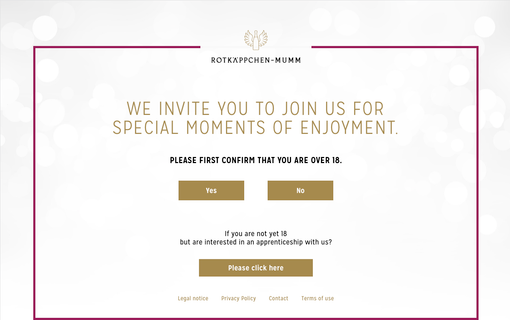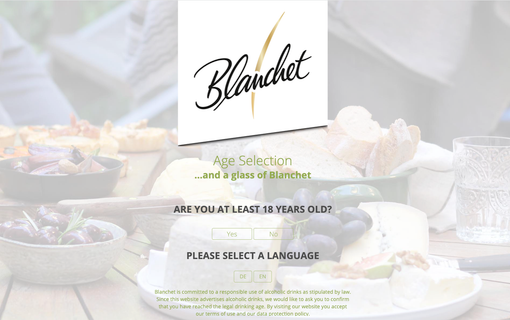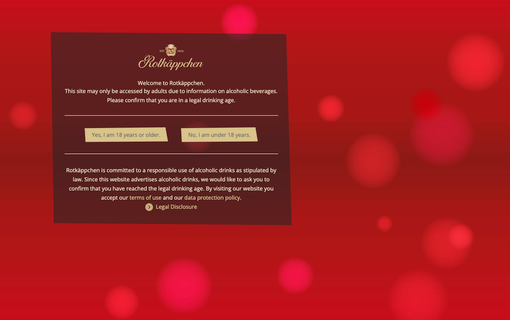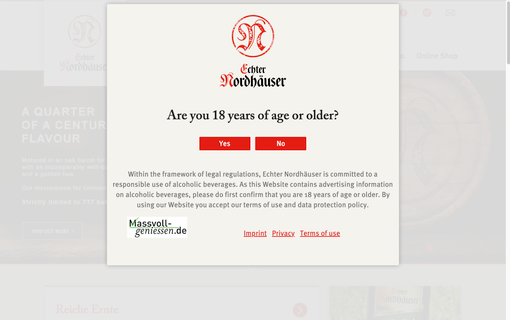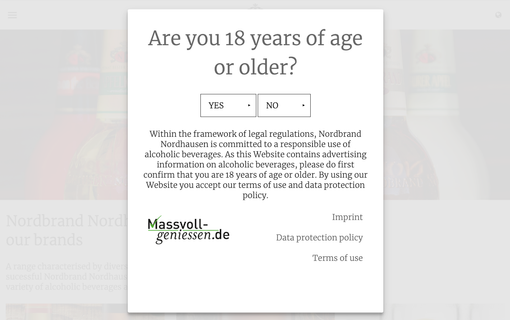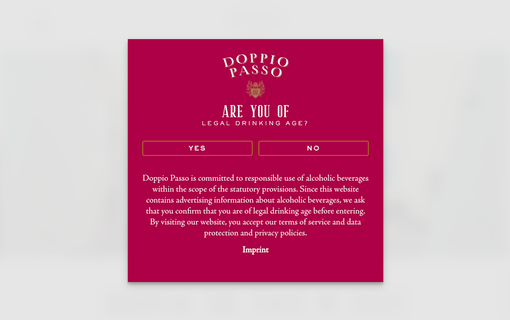 Cookies and competitions – central control with customization
The cookie banner is provided centrally via toujou. At the same time, each brand website remains in control when desired. This means that all Rotkäppchen-Mumm websites use the existing consent management system provided by toujou. It covers the legal side with settings that meet the General Data Protection Regulation (GDPR) requirements.
toujou provides localized cookie settings for international websites, like Rotkäppchen CZ and Rotkäppchen ASIA, as well (more about multilingual websites).
Terms and conditions for competitions and data protection statement templates can be managed centrally in the same way, ready for brand managers to use and adapt them.
In this way, large companies can save time on implementation and coordination, making space for other activities and saving financial resources.
Central project management — before and after launch
Whether for a new concept or a website relaunch, three parties were usually involved in the project: Rotkäppchen-Mumm departments (IT and brand managers), toujou, and a creative agency that provided the website design.
Viviane Gebelein's team at toujou filled the need for project management. They looked at the feasibility and effort required to implement an agency's website design before implementing the design In consultation with the agency and Rotkäppchen-Mumm. Finally, each website was approved by Rotkäppchen-Mumm and the agency before launch.
We were looking for a single point of contact between the brand managers, the IT department and the various outside agencies. With toujou, we knew we were in the best hands at all times, not only for the reliable website technology, but also for project management.
Going Live: toujou as contact point for all parties
toujou acted as an intermediary between the outside agencies, the brand managers, and the IT department. The reduced project management effort allowed Rotkäppchen-Mumm's executives more time to focus on more strategic issues related to the wines and spirits business.
"By migrating, relaunching, and rebuilding various brand websites, we gradually gained insights into the product diversity as well as the organizational structure of the wines and spirits sector, which we benefit from when launching new projects today," says Viviane Gebelein for toujou. "In this way, we can contribute to professional websites through features, content elements, and custom styling." Thanks to toujou's technical maintenance of the SaaS, we're also securing it long-term.
Develop once, reuse forever
If a particular need arose from one or more individual brands, the Rotkäppchen-Mumm IT department only had to carry the implementation cost once before making the feature accessible to everyone. True to the motto: What's good for one brand can't be bad for the others. The brand managers learn about the new feature form toujou and can start using it.
In this way, brand managers are given the freedom they need without being locked into technical processes. At the same time, isolated solutions for each individual brand are a thing of the past. As with consent management and age verification, a central system provides the safety net and sufficient space for individual expression. As a result, Rotkäppchen-Mumm continues to benefit from new features added, even after the launch of a website.
The most important features implemented by multiple brands are: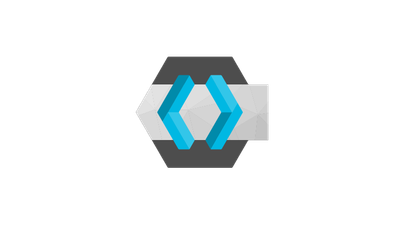 Keycloak
The open-source software makes it easy to grant access to password-protected content that is not visible to other users. This is done through a cross-platform login process for specific website visitors (such as retailers).
Mautic
A marketing tool that creates, unifies, and automates processes. Among the many options is newsletter marketing, but also lead generation. Rotkäppchen-Mumm's brands use, Mautic for competitions.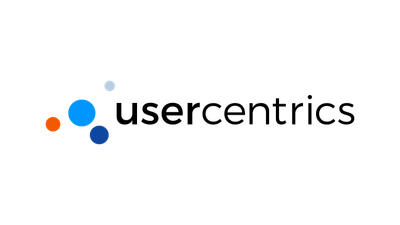 UserCentrics
An external consent management provider that extends and customizes consent management. External website content, such as maps, videos, and HTML elements, will henceforth be managed by this provider.
Rotkäppchen-Mumm and toujou: A union of 40 websites
This is how a company with around 1,000 employees and various brands succeeded in consolidating operations without losing the individual touch.
Totally 40 websites were created in toujou over 2.5 years. 10 projects were new websites. 11 websites were relaunched. And 19 existing brand websites of Rotkäppchen-Mumm were migrated to toujou.
On average, it took 3 months from the start of the project to the launch of a website. Even after going live, toujou remains a reliable partner, handling support and project management. On a case-by-case basis, brand managers decide how much help they want from toujou and to what extent they want to edit their website themselves.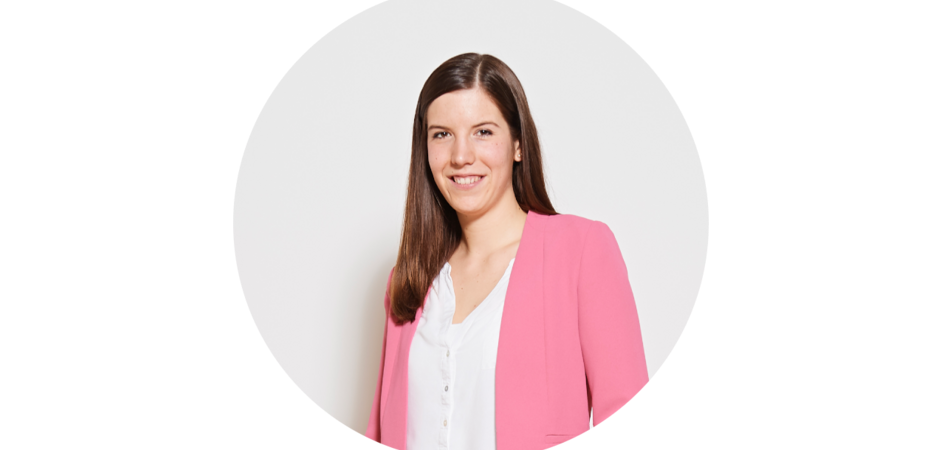 For us, the websites of Rotkäppchen-Mumm are more than a classic project with start and end dates. We still focus on the cherished and partnership-based cooperation with all brand managers and their agencies, an added value nobody wants to lose.

Whether for new recipes, product range expansions, or competitions: Even after the start of the project, brand websites will continue to be fine-tuned. In order to put new content online, the toujou team and the brand managers use the features, some of which have been specially developed, on a daily basis.
Fun facts about the project duration of 2.5 years

Sparkling wine bottles uncorked by toujou
72+
New wine connoisseurs at toujou
11

Tried and tested recipes
21