toujou at T3CON
toujou at the TYPO3 Conference 2023
Together towards the web industry of the future
The days are getting shorter, and the leaves are turning (at least partly) orange. It's a first sign that it's time for the TYPO3 Conference again! These two exciting days in Düsseldorf promise all participants a varied program on October 12 and 13, 2023. toujou will be there and can hope for a TYPO3 award.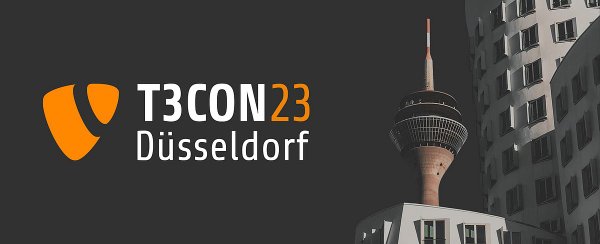 Two days with excellent talks and awards of excellence
One of the highlights of the event is the announcement and celebration of this year's TYPO3 Award winners. The 13 category awards and a handful speacial-achievement awards will be announced on the evening of the first day. Equally noteworthy, there will be a series of talks and panel discussions in a single-track format spanning two days.
The motto for these talks is "Technology, Transparency, and Trust", offering food for thought on the future of web technology and TYPO3. Members of the TYPO3 community and representatives from government agencies and the industry will also be meeting at the conference.
Pitch the customer efficiently with toujou
The toujou team, equipped with our in-house, scalable, TYPO3-based website builder, will also be present in Düsseldorf. We're always ready to engage in partnership discussions, creating synergies, and address the challenges of the digital (agency) landscape together. We firmly believe that we and you can achieve more together.
As part of the toujou offering, we provide numerous themes, over 150 elements, and countless features. It is a solid technical foundation for TYPO3 projects — also those on a tight budget. This means that our customers and partners, whether they are agencies, freelancers, or companies, can all benefit from the advantages of a professional content management system. In addition to the technical foundation, they also receive financial predictability for TYPO3 upgrades and updates, web hosting, first-level support, and much more. All of this comes at a fixed monthly rate of €40. Sounds appealing? You can request an individual demo directly — or meet us in Düsseldorf.
toujou nominated for TYPO3 Award
At T3CON, we are of course also looking forward to the TYPO3 awards. toujou has once again made it to the shortlist, this time in the sports category, with the website clubgeschichte.de.
The TYPO3 Awards honor outstanding achievements in the TYPO3 community. Being among the top 5 projects in this category can, therefore, be considered a success in itself. And who knows, maybe the evening of 12th October will end with good news for us.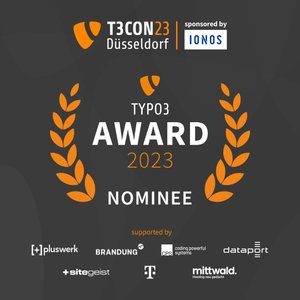 Read more about T3CON