Blog categories and tags
Create new categories and tags
Learn how to create categories and tags that will be assigned to articles before publishing. You'll always be able to go back to these settings and add new categories and tags to the system or delete old ones if necessary
Categories Tags Back to tutorial: Blog administration
---
Create categories
---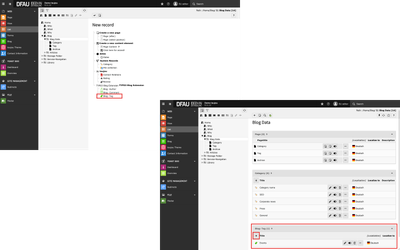 New Tag
If you are creating tags for the first time, under TYPO3 Blog Extension click on the last item Blog: Tag.
If you have already created the record for tags, you will see a section called Blog: Tag. There you click on the + Title icon.
In both cases, the workspace for creating new tags will open, which we will explain in the next step.
---