Single and multiple media description
Single and multiple media elements
One single medium or up to four media in a row centered on the page.
Item-ID: 05-001 | 05-005 | 05-008 | 05-009
Sample views Step by step guide Screen adaptation

---
Sample view single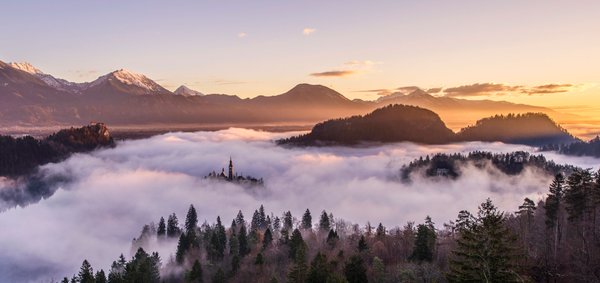 Sample view multiple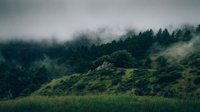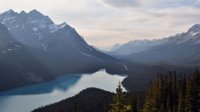 ---
---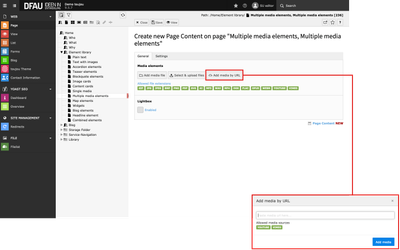 Insert videos
Click on the + Content button to create any media element. In the Media tab, select the element of your choice.
To insert a video/multiple videos, click Add media by URL in the General tab.
Paste the full URL of a YouTube or Vimeo video into the mask that appears in an overlapped window.
Note on GIF: This data format can be uploaded from the file list just like an image described above. Make sure to use the correct format. For website performance reasons, we advise you to use it sparingly and to keep the data size as small as possible, as it will be displayed in its original size.
---
Screen adaptation
Responsive behaviour: The images or videos are fully displayed at a fixed ratio for each available screen size. Any three media elements are always displayed in a row. On small devices, four media elements are displayed in rows of two.
---