Translate image metadata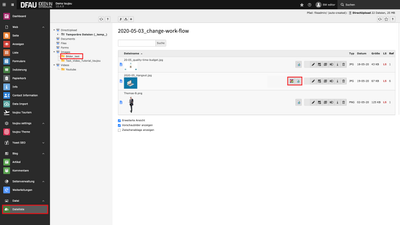 Translate metadata
In order to edit a media element for a translated page in a search engine optimised way, you can adjust the metadata of the image for the set language.
Navigate within the module bar into the filelist and then the corresponding folder, in which the image is stored. Select the icon »Translate metadata« (globe icon) and choose the desired language by clicking on the icon with the corresponding flag (in this example the English one).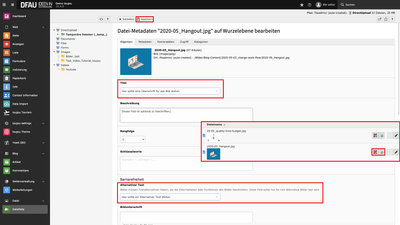 Enter metadata
Enter title and alternative text in the metadata mask, that appears in the pop-up window. The fields »keywords« and »description« aren't crucial for SEO.
Save your settings.
Afterwards, an icon with the flag of the language and a red pen within appears next to the icon »translate metadata«. This indicates, that the metadata for this language is stored.
---
Pieces of advice
toujou is based on TYPO3 and anyone familiar with TYPO3 knows that there are many different options to use to reach your desired results. We would like to point out important information and little tricks that can assist you when you're creating and editing your website.
There is another way to edit the metadata for an image on a translated page. You can also do so by selecting the respective content element on the corresponding page and access the image metadata in the image properties. But be aware: In this case you edit this single element on the page. Only if you edit the metadata in the file list, it will be applied to all pages in which the image is inserted.
If the globe symbol in the file list doesn't appear, check for the »extended view« of the elements. For this purpose the field "Extended view" must be marked with a tick.